Optional Plan
The Traditional Japanese
Tea Ceremony (Sado)
In Japan, there is a traditional Tea Ceremony called "sado".
Sado is one of a very spiritual element of Japanese culture that has been preserved since the 9th century.
In sado, the master of the ceremony invites guests and serves Japanese traditionaltea called Matcha.
Sado is related to various Japanese arts and philosophical principles.
Sado is based on Japanese spirit of hospitality.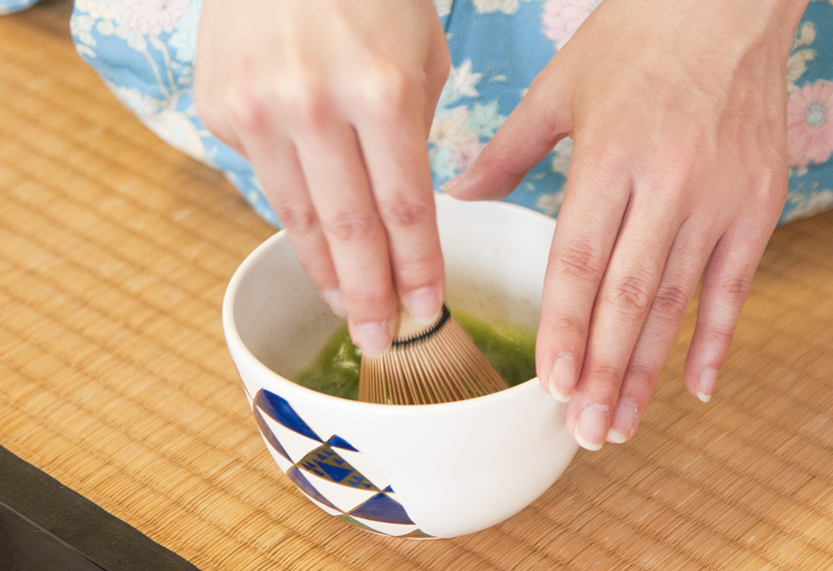 The Traditional Japanese
Flower Arrangement (Kado)
Kado is a traditional Japanese art originating from the Heian period in which flowers and plants are specially arranged in a vase for appreciation.
It is also called Ikebana.
In Kado(Ikebana), flowers & plants represent heaven, earth and human life and express their beauty and venerableness in a proper balance.
People enjoy seeing the mystic power of plants expressed in the flower vase.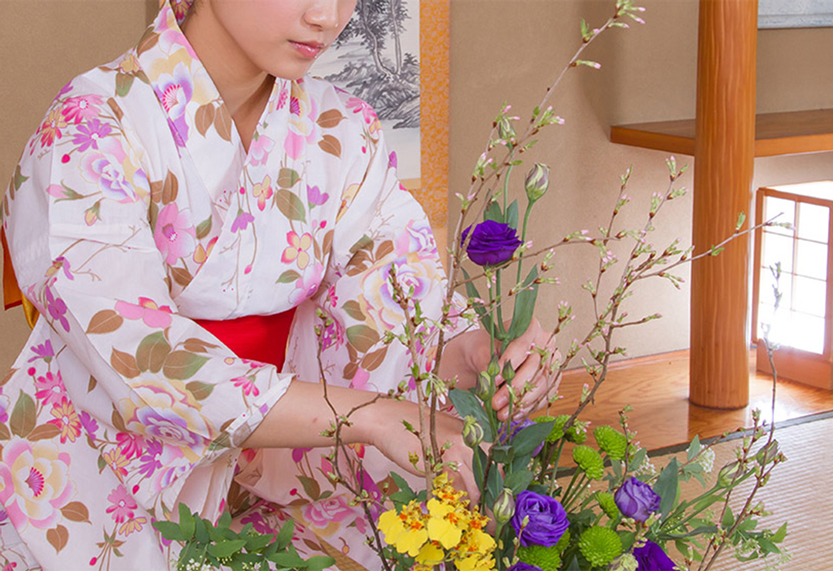 An invitation for a experience of Sado or Kado
You can enjoy Sado (The Traditional Japanese Tea Ceremony ) and Kado (The Traditional Japanese Flower Arrangement) in our Hotel.
Let's experience the traditional Japanese culture with wearing a Kimono.
You are able to experience the courses from 2:00 PM to 3:30PM (90minutes) (*If you take both courses it will take 2hours)
You can choose to take one course or to take both.
Please inform us when you book for a room.
Charge information
Sado 2,000 yen (per person)
Kado 3,500yen (per person including the flowers)
Both 5,000 yen (per person)
The experience of wearing a Kimono will be an additional charge of 2,000 yen.
Access
By rail: 20 min. walk from Nagano Sta. on the Hokuriku Shinkansen bullet train line (or 5 min. by taxi from Nagano Sta.)
By car: 18 min. drive after exiting Nagano IC on the Joshin'etsu Expwy. Parking capacity: 300 cars (free of charge for overnight guests)